Osteopathy
"Life is motion." Andrew T. Still
Definition:

The approach of osteopathy is simple: life shows itself in form of motion. Where the motion is blocked, illness starts to spread. The osteopathy knows all small and big movements of the human body. It helps to track down blockages in the movement and to release them.

History:

The American doctor Andrew Taylor Still (1828 – 1917) founded the osteopathy over 130 years ago. He reacted to the deficiency of the conventional medicine of that time. Powerless he had to witness as a doctor how his first wife and four of his children died from diseases. Thatfore Still searched for a new understanding of what is medicine.

Description of the method:

After a detailed anamnesis follow a diagnosis and therapy exclusively with the hands. The osteopath feels through the different layers of the human tissue. That way he feels mobility restrictions and tensions, which he treats with specific techniques developed for osteopathy.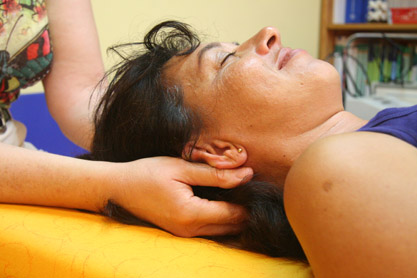 About Me

Find out who stands behind the Practice of Osteopathy and Naturopathy.
All those links we find worth naming. Mostly related to the health sector.
You would like to make and appointment or have any questions relating our services? Find our contact details ands a map here.